Government Affairs Team & Consultants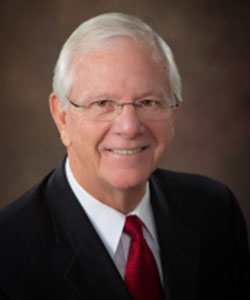 Pete Dunbar,
Dean Mead Law Firm
Pete is a practicing attorney with the Dean Mead law firm in Tallahassee, FL. His practice focuses on administrative, real property and governmental law. He began his long career in Florida government as a distinguished member of the Florida House representing Pinellas and Pasco counties in the Florida Legislature. Upon leaving the Legislature, he held the posts of General Counsel and Director of Legislative Affairs under Governor Bob Martinez and as General Counsel at the Department of Financial Services. He also served as Chief of Staff during the transition from the Martinez administration to the administration of Governor Lawton Chiles.
Pete received both his B.S. and J.D. degrees from Florida State University, where he also serves as an adjunct professor for the College of Law. Pete has served as lead lobbyist for the FOAA for more than 20 years.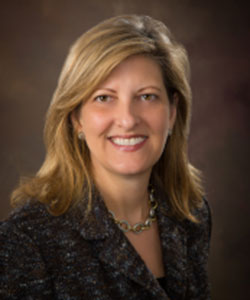 Martha Edenfield,
Dean Mead Law Firm
Martha is a practicing attorney with the Dean Mead law firm in Tallahassee, FL. Her practice focuses on governmental affairs, environmental land use and administrative law. Since entering the private practice of the law in 1984, she has gained a wide variety of experience representing clients before the Florida Legislature, the Governor, the Cabinet and state agencies, having served as legal and governmental counsel for agricultural trade groups, industrial associations, medical doctors and local governments.
In 1995, Martha was appointed to the Governor's Administrative Procedure Act Review Commission by Governor Lawton Chiles, which provided guidance to the Legislature for the 1996 rewrite of the Florida Administrative Procedure Act. She also served on the Florida Consumers Council, appointed by Florida Agriculture Commissioner Bob Crawford. Martha received her B.S. degree from Florida State University in 1981 with a major in finance and her J.D. in 1984 from the Florida State University College of Law.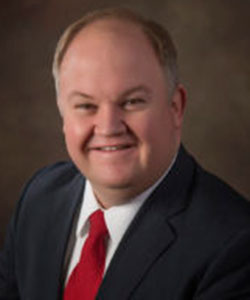 French Brown, IV
French is a practicing attorney with the Dean Mead law firm in Tallahassee, FL. He offers clients more than a dozen years of experience practicing law and lobbying in administrative law and state and local taxation.
French provides legal advice on all Florida taxes including sales tax, corporate income tax, motor fuels tax, communications services tax, property tax, and documentary stamp tax. French is the only Florida expert in this area that also lobbies the Legislature, which has resulted in him being involved with all major tax legislation in the State.
French is a member of the FOAA Governmental Affairs Team and was selected to also serve as General Counsel for the FOAA in October of 2022.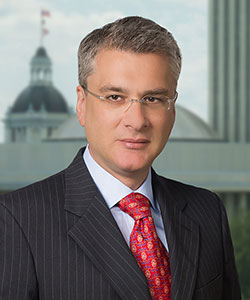 Jason Unger, GrayRobinson Law Firm
Jason is a practicing attorney with the law firm of GrayRobinson in Tallahassee, FL. He concentrates his practice in the areas of governmental affairs, election law and administrative matters and regularly works with the executive branch agencies and the legislature on behalf of his clients. Prior to joining GrayRobinson, Jason served as special counsel to the Florida House of Representatives. While at GrayRobinson, he has represented George W. Bush and Richard Cheney in the 2000 presidential election contest; the Florida House of Representatives in redistricting; the Republican Party of Florida; and members of the legislature in election law matters.
In 2001, Jason was appointed by Gov. Jeb Bush and U.S. Congressman E. Clay Shaw, Jr. to the Florida Federal Judicial Nominating Commission. In 2005, Gov. Bush appointed Jason to the Florida Sports Foundation. In 2008, Jason was appointed by Gov. Charlie Crist to the Supreme Court Judicial Nominating Commission, and, in 2011, Gov. Rick Scott reappointed him to the commission for a term through 2015.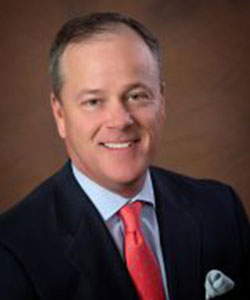 Marc Dunbar
Mr. Dunbar focuses his practice on governmental relations and legislative advocacy, commercial transactions and gaming. He has 25 years of experience, and he advises a wide range of clients, with particular emphasis on businesses in highly regulated industries. Mr. Dunbar handles legal matters and provides lobbying representation for a multitude of regulated industries, including motor vehicle manufacturing and dealerships, gaming, tobacco, alcohol, healthcare services and providers, and medical cannabis.
Along with his work for regulated industries, Mr. Dunbar also practices ethics and elections law representing a host of statewide campaigns such as the campaign for Governor Ron DeSantis and the Republican Governors Association. He has served as a gubernatorial appointee to one of Florida's water management districts and presently is an appointee by Florida's Chief Financial Officer to the board of Citizens Property Insurance Company.
Mr. Dunbar is a member of the Board of Visitors for Florida State University College of Law, where he also serves as an adjunct professor. Following law school, Mr. Dunbar worked for several years in the public sector. He was recognized for his exceptional legal work by Florida Tax Watch, and he was a recipient of the Davis Productivity Award, which honors state employees for exemplary service to Florida's taxpayers.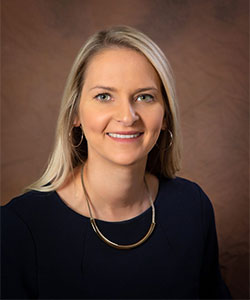 Angela Bonds
Angela Bonds has over fourteen years' experience in the government relations process. During this time Ms. Bonds has made extensive contacts throughout state government as well as the legislative process while maintaining positive and influential relationships.
Prior to joining Dean Mead, she was the director of legislative affairs for the Florida Division of Emergency Management. Along with the other aspects of her position, she was involved in the response to Hurricane Michael. She assisted with the communication of vital disaster information to members of the Florida House of Representatives and Senate and U.S. Congress, as well as local officials.
Angela also served as director of legislative affairs for the Florida Department of State and deputy director of legislative and cabinet affairs for the Florida Department of Highway Safety. Additionally, she has worked for the Executive Office of the Governor, Office of Policy and Budget, Florida Department of Agriculture and Consumer Services, and Florida Department of Environmental Protection.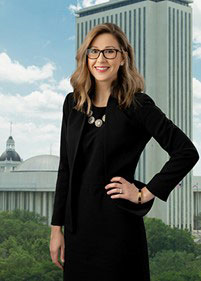 Ashley Lukis
Ashley is a shareholder in GrayRobinson's Tallahassee office. Ashley practices general civil litigation in state and federal court, representing private clients as well as state and local government entities at the trial court and appellate court levels. Ashley also practices administrative law, including rulemaking and licensing disputes, and has represented both property owners and condemning authorities in eminent domain proceedings. Ashley also has experience in election law matters and litigation involving constitutional claims and defenses.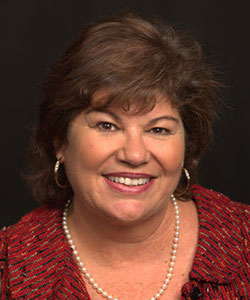 April Salter
FOAA PR Consultant
April is the President and Chief Operating Officer for Salter>Mitchell, an advertising and public relations firm with offices in Tallahassee, FL and Alexandria, VA. She has provided senior business and communications counsel to Fortune 100 companies, government officials and policy leaders for the past 30 years. April worked for eight years in key state agencies such as the Department of Environmental Protection, the former Florida Department of Commerce, and as communications director to Governor Lawton Chiles. She was appointed by President Clinton to serve on the White House Conference on Tourism and Travel leadership team to develop environmentally friendly tourism strategies for the nation's hospitality industry.
April develops creative strategies that build public support or minimize opposition on complex policy issue and has served as public relations consultant to FOAA for the past 13 years.