Government Affairs Team & Consultants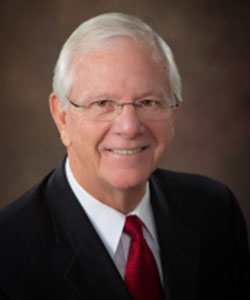 Pete Dunbar,
Dean Mead Law Firm
Pete is a practicing attorney with the Dean Mead law firm in Tallahassee, FL. His practice focuses on administrative, real property and governmental law. He began his long career in Florida government as a distinguished member of the Florida House representing Pinellas and Pasco counties in the Florida Legislature. Upon leaving the Legislature, he held the posts of General Counsel and Director of Legislative Affairs under Governor Bob Martinez and as General Counsel at the Department of Financial Services. He also served as Chief of Staff during the transition from the Martinez administration to the administration of Governor Lawton Chiles.
Pete received both his B.S. and J.D. degrees from Florida State University, where he also serves as an adjunct professor for the College of Law. Pete has served as lead lobbyist for the FOAA for more than 20 years.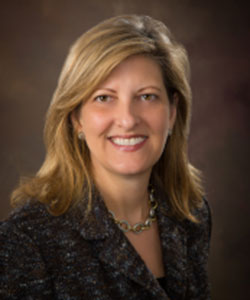 Martha Edenfield,
Dean Mead Law Firm
Martha is a practicing attorney with the Dean Mead law firm in Tallahassee, FL. Her practice focuses on governmental affairs, environmental land use and administrative law. Since entering the private practice of the law in 1984, she has gained a wide variety of experience representing clients before the Florida Legislature, the Governor, the Cabinet and state agencies, having served as legal and governmental counsel for agricultural trade groups, industrial associations, medical doctors and local governments.
In 1995, Martha was appointed to the Governor's Administrative Procedure Act Review Commission by Governor Lawton Chiles, which provided guidance to the Legislature for the 1996 rewrite of the Florida Administrative Procedure Act. She also served on the Florida Consumers Council, appointed by Florida Agriculture Commissioner Bob Crawford. Martha received her B.S. degree from Florida State University in 1981 with a major in finance and her J.D. in 1984 from the Florida State University College of Law.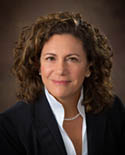 Cari Roth,
Dean Mead Law Firm
Ms. Roth has 30 years of public and private sector legal and legislative experience and is a recognized leader in government relations and environmental and land use law. Her broad knowledge of state government and the people in it, combined with her attention to detail and bottom line approach to solving client problems makes her an effective advocate in the halls of government.
Her legal and legislative practice focuses on state and local government issues, including land use, water and environmental law, growth management and infrastructure issues, and intergovernmental relations. She also has significant experience in special district law.
Most recently, Ms. Roth served as chair of a statewide firm's land use and government consulting practices. Prior to that, she worked for four years as General Counsel and Assistant Secretary of the Florida Department of Community Affairs in Tallahassee where she played a lead role in negotiating major growth management legislation. As General Counsel, she was involved in many inter-agency efforts, particularly those with the Florida Department of Environmental Protection, Florida Department of Agriculture and Consumer Services, Florida Department of Transportation and all the regional Water Management Districts.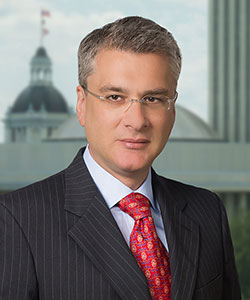 Jason Unger, GrayRobinson Law Firm
Jason is a practicing attorney with the law firm of GrayRobinson in Tallahassee, FL. He concentrates his practice in the areas of governmental affairs, election law and administrative matters and regularly works with the executive branch agencies and the legislature on behalf of his clients. Prior to joining GrayRobinson, Jason served as special counsel to the Florida House of Representatives. While at GrayRobinson, he has represented George W. Bush and Richard Cheney in the 2000 presidential election contest; the Florida House of Representatives in redistricting; the Republican Party of Florida; and members of the legislature in election law matters.
In 2001, Jason was appointed by Gov. Jeb Bush and U.S. Congressman E. Clay Shaw, Jr. to the Florida Federal Judicial Nominating Commission. In 2005, Gov. Bush appointed Jason to the Florida Sports Foundation. In 2008, Jason was appointed by Gov. Charlie Crist to the Supreme Court Judicial Nominating Commission, and, in 2011, Gov. Rick Scott reappointed him to the commission for a term through 2015.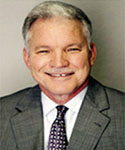 Phil Leary, Leary Governmental Affairs Consultants, Inc.
Phil is an independent governmental affairs consultant representing private sector clients on legislative, environmental and land use issues. Specific areas of representation include environmental regulatory programs, land use and growth management, private property rights and agricultural issues.
From 1993 to 2004, Phil served as the Director of Government & Community Affairs for the Florida Farm Bureau Federation, the largest general farm membership organization to local governments, state legislature and congress. Currently, Phil serves as a city commissioner in his hometown of Palatka, FL.
He formerly served as the Planning & Development Director for both Clay and Putnam Counties, and worked four years as Water Resource Specialist with St. Johns River Water Management District.
Phil received his B.S. degree in Agriculture from the University of Florida and completed post graduate work in Public Administration, Policy and Planning at the University of North Florida.
FOAA CONSULANTS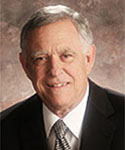 Jerry Livingston
FOAA General Counsel
Jerry is a practicing attorney with the Pennington Law Firm in Tallahassee, FL. His practice focuses on association law, administrative law, commercial litigation, and eminent domain and property rights. Jerry began his career in the private practice of law in January 1969. Over the years, he has been actively involved in the representation of a wide variety of industries, including the outdoor advertising industry, the self-insurance fund industry, and the hotel and lodging industry, as well as a number of associations and governmental agencies.
Jerry has served as General Counsel for the FOAA and has been actively involved in representing the interests of the outdoor advertising industry for more than 36 years. He received both his B.S. and J.D. degrees from the University of Florida.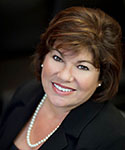 April Salter
FOAA PR Consultant
April is the President and Chief Operating Officer for Salter>Mitchell, an advertising and public relations firm with offices in Tallahassee, FL and Alexandria, VA. She has provided senior business and communications counsel to Fortune 100 companies, government officials and policy leaders for the past 30 years. April worked for eight years in key state agencies such as the Department of Environmental Protection, the former Florida Department of Commerce, and as communications director to Governor Lawton Chiles. She was appointed by President Clinton to serve on the White House Conference on Tourism and Travel leadership team to develop environmentally friendly tourism strategies for the nation's hospitality industry.
April develops creative strategies that build public support or minimize opposition on complex policy issue and has served as public relations consultant to FOAA for the past 13 years.